Freedom of Speech and all that.......
Don't care......this is funny.......the others, whatever, but I liked this one. :)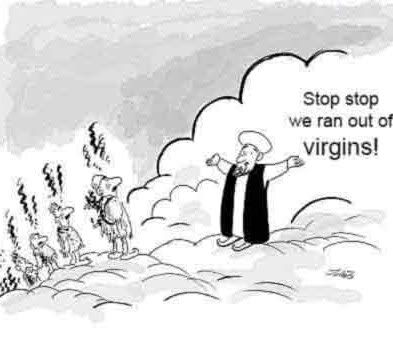 A sense of humour is never a high priority for fanaticals is it?
Maybe we could find a way to put a sense of humour in the water supply, or maybe a little acceptance?
cheers
Dave.