The clock is ticking.........
We've all heard about it, cursed it, praised it, cried into our pillows thinking about it, and realised it is not a bad idea.
Matt at The Daily Pitch is organizing it. Yes, he most probably does push little children off their bikes for pleasure, there could also be a few babies missing their candy, but he is the organisor of this little fun two week hell hole. :) So big thanks to Matt for it. I may be able to do it this time, and will certainly try. Work and beers permitting.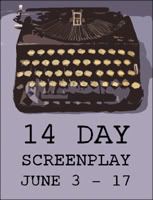 Think about it, the guys down the mine, if they had a laptop, FD or MMS, they could have written the movie whilst they were down there. Easy! :)
cheers
Dave