This is so Star Trekkie....
Further to my post about cool gadgets for movies, I can't believe this hasn't turned up in one as yet. Would suit something like The Bourne Identity, where your guy/ girl has to be highly mobile, and perform lots of cool computer hacking type stuff from their tiny PDA's, Blackberry, etc.
Much cooler than plucking away with the little stylus you normally have.
http://www.virtual-laser-keyboard.com/
It is not much bigger than a pack of
gum.
Scroll down to the bottom of page to see photo.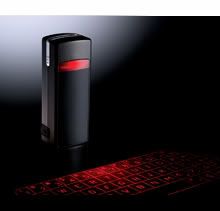 Very, very cool.
cheers
Dave.